By Eric Thompson, Regulatory Compliance Mgr., Schier Products
State Laws That Govern Grease Interceptor Covers
Every year accidents and fatalities happen due to open sewer manholes, including drowning, entrapment and inhaling poisonous (H2S) gas. These unfortunate events can affect the general public as well as maintenance and food establishment personnel. There are now two states that require grease interceptors to have covers that prevent accidental access: Alabama and New York.
Alabama - Sadie Grace Andrews Act Alabama Code 1975 § 22-20-5.2 (April 2018)
Grease traps with manholes shall be designed to withstand expected loads and prevent access by children. The manhole cover shall be secured by a bolt or locking mechanism or be constructed of round cast iron or similar construction rated for heavy road traffic with sufficient weight to prevent unauthorized access.
New York - Bryce's Law – State of New York S3536—A (July of 2021)
Any food service establishment with a grease trap or interceptor shall ensure that such grease trap or interceptor is designed to withstand expected loads and prevent unauthorized access.
"While only two states have signed legislation to prevent accidental access, the industry needs leadership to demand further requirements. Accidents are preventable with proper design, installation and maintenance practices for not only grease interceptors, but every confined space in the sewer or septic system."

Schier Products Commitment to Safety
Schier's heavy-duty cast-iron cover weighs 75 pounds and is recommended for all outdoor models. While this satisfies both laws, we have also added the Safety Star™, a passive safety device that adds even more protection to the system. Schier recommends that all exterior confined space applications should have heavy duty covers and a passive safety device to prevent entry. Schier's Safety Star™, introduced in 2019, provides enough access for routine maintenance, pumping and inspection, while keeping the manway closed to accidental entry.
Load rated at 450 lbs.
Allows access for pump outs and inspections while in place.
Safety Star™ is tethered to the cover adapter with a proprietary 24- inch-long UV and rot-resistant polypropylene strap.
For optional security enhancement, a pre-molded pilot hole is provided for a tamper resistant screw.
Schier's outdoor lineup of grease interceptors and solids interceptors include Safety Star™ standard. A standalone version called the Safety Manway™ can be added to other manufacturers' products to prevent accidental entry.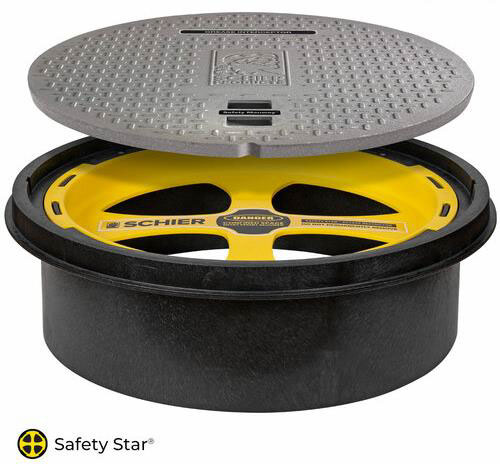 "With continued awareness, we can stay ahead of accidents using available technology by implementing it on a wider scale throughout the U.S." - Eric Thompson
Fats, Oils, and Grease Management Software revolutionizing how municipalities gain control
-Don Blair, President – BMP Compliance Group

By now we've all heard about the extreme detrimental effect Fats, Oils and Grease is having on our public sewer systems. It's a never-ending battle, literally costing cities and taxpayers billions of dollars and creating public health hazards by sewer system overflows that infiltrate our clean waters.
Municipalities across the country are seeking ways to improve their Fats, Oils and Grease Control programs and gain control over this monumental problem.
Now, with FOGBMP, a cloud based, FOG management control software program, they are finding just what they're looking for.
Developed by the team at BMP Compliance Group, experts with over 30 years of industry experience, FOGBMP provides municipalities a way to connect FOG generating facilities and waste haulers with themselves through a simple, user-friendly, centralized platform.
Organization, detailed profiles of facilities, waste haulers and grease separation devices, FOG inspections and time-lined recordkeeping are just some of the important tools that are provided within FOGBMP helping municipalities gain control and oversight of FOG management within their jurisdiction.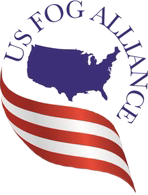 US FOG Alliance proudly endorses FOG BMP for their efforts to help to save our public sewer system and clean water.
For more information on FOGBMP please visit:
fogbmp.com
Sam Mcleod – Director of Compliance
Phone: 1 (855) FOG-BMP1
Cell: (614) 519-1769
Email: sam@fogbmp.com

Endura® Meets the Standard in Tuscaloosa, Alabama
Brian Raspberry, one of the owners of Half-Shell Oyster House in Tuscaloosa, Alabama, was faced with a challenge. Like all restauranteurs, Brian needed to have a system to separate fats, oils and grease (FOG) from the kitchen fluids that would eventually go into the city's sewage system.
Normally, he would need to install a 2000-gallon gravity grease interceptor tank that would separate the grease to meet local standards. Unfortunately, his restaurant location on a busy street corner did not come with the space in which to install such a large tank.
Bob Guthrie, a consulting engineer, suggested the installation of two Endura® XL100 hydromechanical grease interceptors that would meet the needs of a restaurant of that size. The units would meet EPA FOG limits of 100mg/L and save Brian money by not having to install a large gravity grease interceptor tank.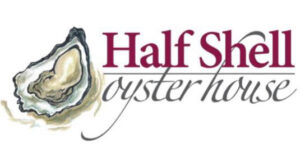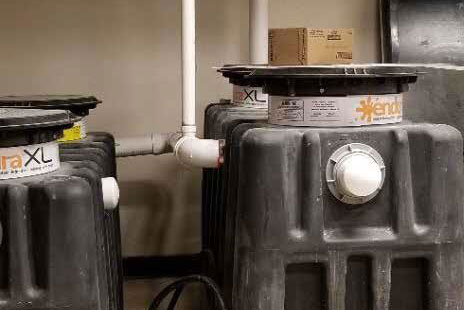 The Authority Having Jurisdiction (AHJ) told Bob and Brian that hydromechanical grease interceptors were not approved for this application.
A local Endura manufacturer's representative along with an Endura Market Development Specialist met with the AHJ, Bob, and Brian and reviewed the Endura Grease Interceptor specifications to demonstrate that these grease interceptors would do the job. The AHJ agreed to a trial, in which the Endura XL100s met the FOG criteria and even produced results lower than the required limit. Endura is currently working with the city in hopes to have another installation in the near future and continues to work towards having the Endura XLs approved by the AHJ as an alternate to gravity grease interceptors.
Bob Guthrie was impressed with the Endura units. "As a consulting engineer, I want to deliver the best efficiency at the best cost. These units are more efficient and cheaper than settlement tanks. Two people picked up a unit and walked it downstairs to the basement, and the installation time was short. The mechanical features of the unit's design improve efficiency, and I have already had my counterparts calling me and asking about this product."
The Endura® XL100 is offered in different specifications to provide application-specific solutions where added grease capacity is required. The XL100 has a large liquid capacity; being designed and approved for applications up to 100GPM flow rate. Endura XL consistently offers high performance hydromechanical grease management, with some of the industry's highest fats, oil and grease separation efficiencies. Endura XL products use the latest materials technology, designed from the ground up, to offer installation flexibility, convenience and durability.
FilterShine brings innovation, ingenuity, cleanliness, and compliance to the task of cleaning kitchen exhaust hood filters. In the past, there have been various ways that commercial kitchens would incorporate to have their kitchen exhaust filters cleaned. When done on-site it has always been a dirty endeavor and often outside the confines of compliant FOG Best Management Practices.
Contractor's pressure washing/steam cleaning them outside on the ground allowing FOG laden wash water to run into the storm sewer.
Kitchen staff running them though the dishwasher creating build-up of FOG in the machine and the discharge line.
Kitchen staff cleaning them in the sink allowing excessive amounts of FOG to build-up in the drain line as well as the grease interceptor.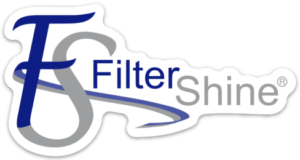 FilterShine's solution is simple – Exchange your dirty filters with clean, stainless filters, take the dirty filters off-site to be cleaned at an EPA compliant facility leaving.
Minimal operational disruption
No mess
EPA Compliant
| Traditional Standard Operating Procedures | FilterShine Grease Filter Exchange Program |
| --- | --- |
| Only the exteriors of filters are cleaned | 100% of the filters are cleaned |
| Kitchen staff labor costs to clean filters | FIlterShine exchanges all dirty filters with clean |
| Labor and degreaser cost to soak filters | FilterShine soaks and cleans filters at their facility |
| Excessive amounts of grease are entering your grease trap from cleaning filters on site | NO grease enters your plumbing system or grease trap |
| Employees must climb over hot equipment to remove filters (OSHA, Worker's Comp claims) | FilterShine techs will remove dirty filters and replace with 100% clean filters |
| Cleaning filters in the dishwasher involves more labor and water. Additionally it may affect the dishwasher warrant and be against FOG regulations | FilterShine does not use any of your equipment, water or electricity. We DO NOT put any grease down your drains or in your grease trap |
| Appearance/Filter integrity – Discolored filters/missing baffles/missing filters. Health Dept. and Fire Marshall violations | All stainless-steel filters in 100% working order – Never buy another filter again |
| Environmental footprint – Grease, wasted water, cleaning of filters in prohibited areas by contractors allowing grease to enter storm sewers, excess grease in grease traps causing overflows | 100% EPA Compliant |
Call to schedule your free demo today!
Whether you need to create a FOG program or enhance your current FOG program, FOG BMP provides your municipality with all the tools necessary to be in full compliance with EPA regulations.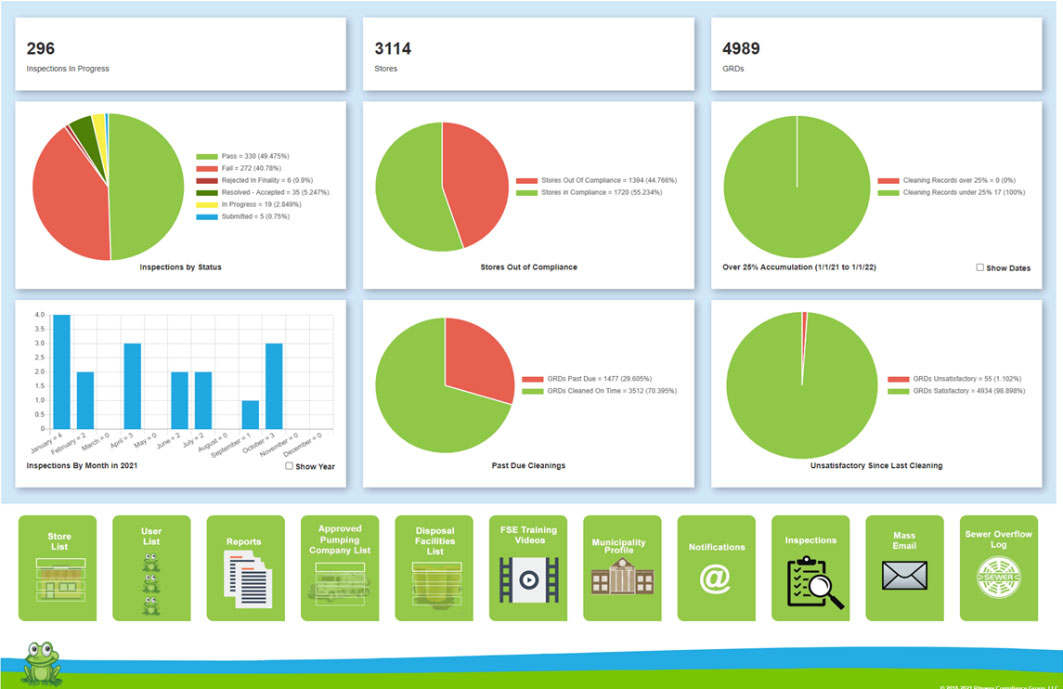 Take control of FOG in your city!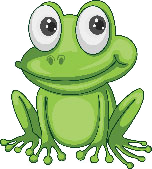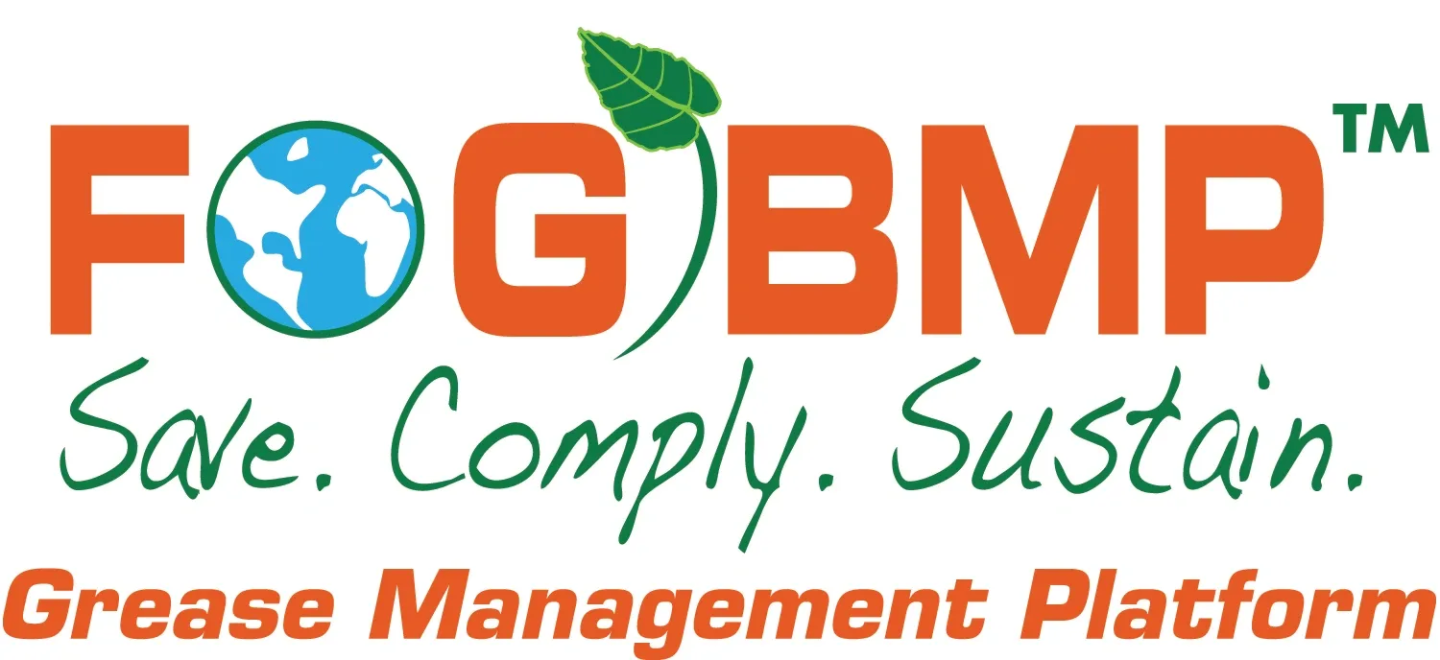 The most comprehensive FOG control management program on the market today!
Profiles all FOG generating facilities in your jurisdiction.
Profiles each facility's grease trap(s), size, type, location etc.
Profiles all licensed & approved waste haulers in your jurisdiction.
Profiles all licensed & approved disposal facilities.
Automated cleaning record submission with electronic cleaning logs for each facility.
Time-lined tracking & alerts for delinquent grease trap cleanings.
Customizable FOG inspection module with NOV's, warnings & fines.
Sewer overflow event log with hotspots & reports.
Mass email communication to Fog generating facilities & waste haulers.
Custom fats, oils, and grease best management plan for each facility.
Kitchen staff FOG handling training modules with certificates of completion.
Customized data reports for all reporting facilities and waste haulers.
Unlimited users within your municipality.
Fully functional from your desktop, tablet, or smartphone.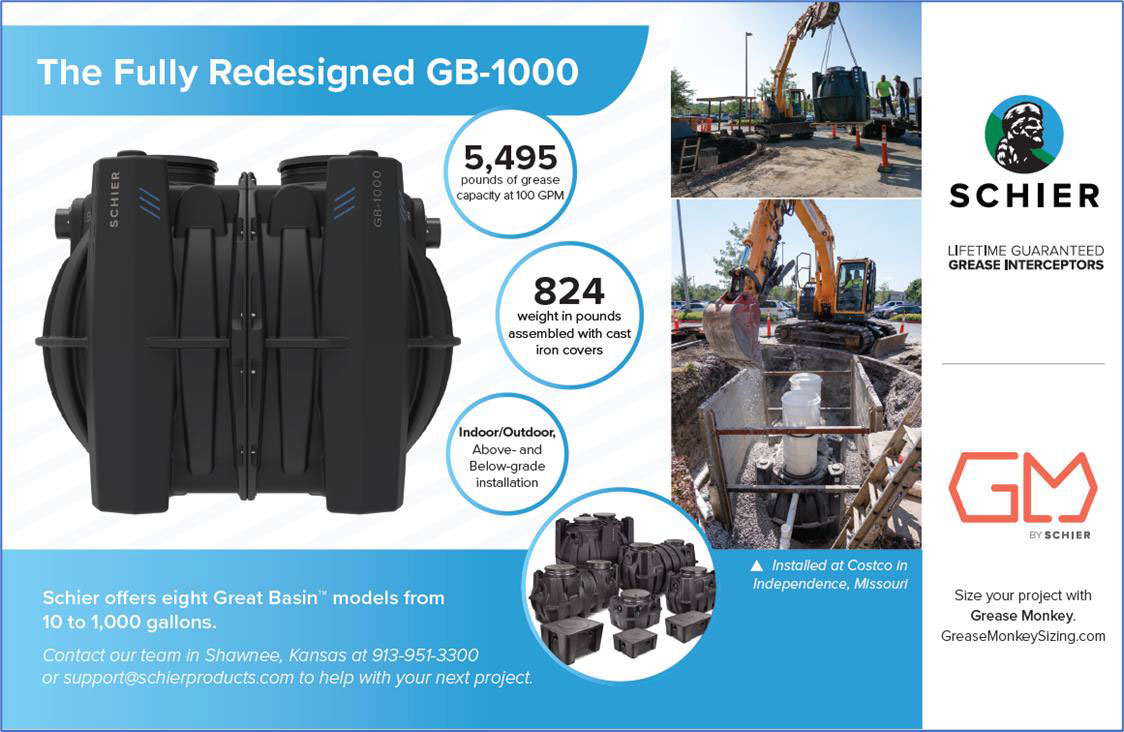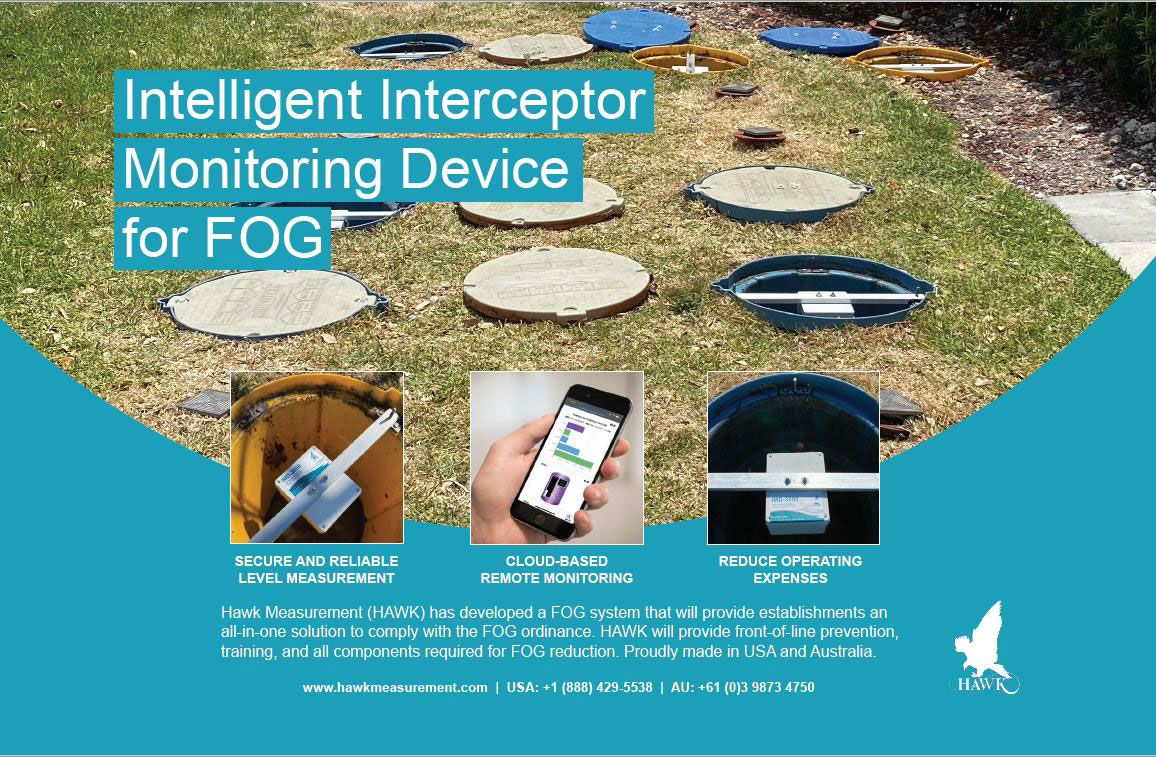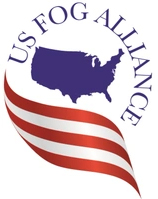 US FOG Alliance thanks it's members for their continued support. Together we will make a defference and save our nation's public sewer systems and clean water! To join US FOG Alliance, please visit our membership page or call toll free 1-855-364-2671.